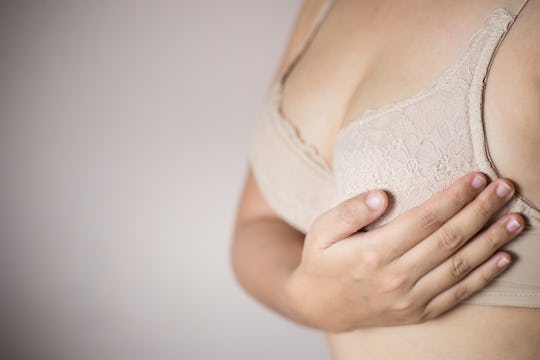 tanawatpontchour/Fotolia
5 Kinds Of Bras Every Mom Needs, Because Your Lady Parts Deserve The Support
It seems like every time I'm invited to a wedding, I manage to find an outfit that needs a bra I don't own. Either clothes are getting more complicated, or my bra supply has been dwindling and I was too busy changing diapers and running around after a 2-year-old toddler to notice! To save myself the hassle of buying a new bra every time a special event rolls around, I'm stocking up on these five kinds of bras every mom needs, because your lady parts deserve the support.
What kinds of bras you need does depend on the stage of life you're in, but you'll want to make sure you have a t-shirt bra, a sports bra, and something sexy for date nights, among a few others. Bra expert Jené Luciani, author of the bestselling book The Bra Book, recommends "a rotation of seven bras for every day of the week, since ideally you are rotating bras and not wearing the same one every day — and washing in between!" If I'm honest, I only ever have about two bras that are real winners and rotate those back and forth until they truly give in, but wearing a fresh bra every single day does sound a lot more appealing!
If the bra section of your closet is looking a little bare, it's worth spending some time and money making sure you have this selection so you're not left stranded without the right bra for the right occasion (or even just lounging around the house) anytime soon.