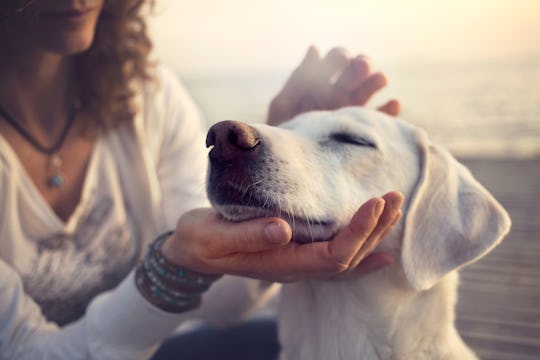 cristina_conti/Fotolia
5 Medical Conditions Dogs Can Sense, According To Science
Dogs have long helped out with police work, military duties, and farm jobs, so it should come as no surprise that canines are joining the medical field, too. Learning about the medical conditions dogs can sense just might give you a newfound respect for canine companions everywhere. Seriously, dogs are the best.
How can dogs tell when something might be off with a person's health? It's all about that powerful nose of theirs. In fact, a dog can detect an odor diluted to one to two parts per trillion, according to the Medical Detection Dogs official website. In other words, a dog's sense of smell is so powerful that it's almost impossible for people to completely understand. As Alexandra Horowitz wrote in Inside of a Dog, "We might notice if our coffee's been sweetened with a teaspoon of sugar; a dog can detect a teaspoon of sugar in a million gallons of water: two Olympic-sized pools full." It's a mind-blowing ability.
Trained medical service dogs, as well as the average family pet, have all shown signs of using this magnificent nose to detect health conditions in humans. Some of the findings are backed by research, whereas others are the result of personal experience or observation. But one fact holds true: dogs are completely awesome.