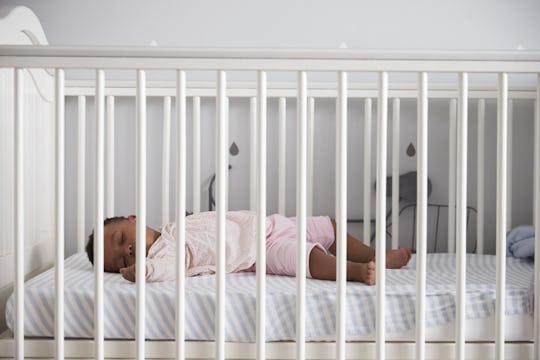 Monkey Business/Fotolia
Your Baby's Brain Does A Lot Of Work While They Snooze
Babies spend a large amount of their time sleeping, even if it doesn't always feel like it to their exhausted moms and dads. But they need all that rest for a number of reasons. First of all, they'd be cranky, fussy messes without it. Second, and more importantly, some crucial things happen as they snooze. In fact, there are a few mind-blowing things that happen to your baby's brain while they sleep that are super important to their overall development.
For the first weeks and months of their lives, babies can sleep as much as 16 or 17 hours a day according to Baby Center. With all the things that babies learn and the milestones they reach in the early months, it's no surprise that their brains end up working overtime during sleep. Their brains also grow at an extraordinary rate during this time. According to Live Science, a baby's brain will grow by about a percent every day for the first few weeks after birth. By the time they're 3 months old, it'll have grown by about 64 percent. Though they'll still be incredibly tiny at that point, their brains will be about half the size of a full-grown adult's.
Here are five incredible things that go on in your baby's sleeping brain.