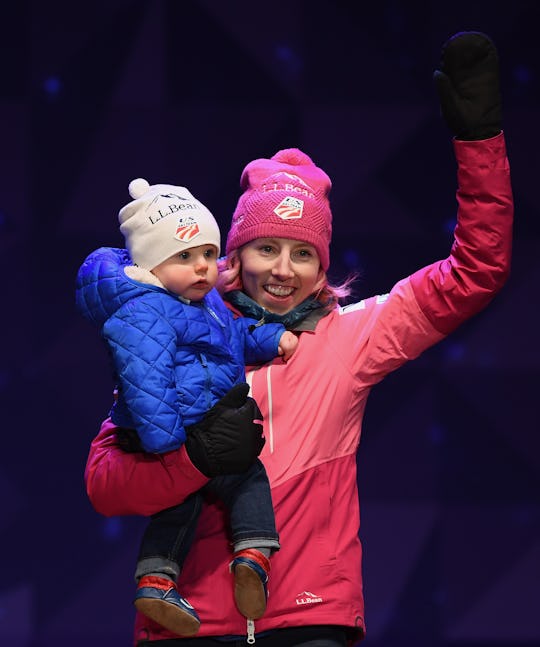 Matthias Hangst/Getty Images Sport/Getty Images
These Are The Badass Moms Competing In The 2018 Winter Olympics
Being an Olympic athlete is probably one of the most challenging physical things a person can do. You have to be in more than perfect shape and train for years to reach your goal. Your focus on your body is 150 percent — what you eat, the exercise you do, the amount of sleep you get while training. Imagine having to do all that and also be pregnant, and deliver and raise a child. It's the very rare person who can be an Olympic athlete who is also a mom.
In the 2016 Rio Games, there were 10 moms on the USA team. For the 2018 PyeongChang Games, there is one mom on Team USA competing in the Olympics and one competing in the Paralympics. The Winter Olympic team is smaller than the Summer Olympic team, which could account for the discrepancy. But it still speaks to the fact that it's really hard to train at the Olympic level, physically recover from childbirth, and juggle the care of a little one. Even Serena Williams, arguably the greatest of all time, didn't bounce back as quickly from giving birth as her superhero status would have led us to think she would, which caused her to pass on competing in the Australian Open.
We cheer all of the athletes in the 2018 PyeongChang Winter Games but give an extra shout out to the moms out there who are competing with a very different level of responsibility in their lives.