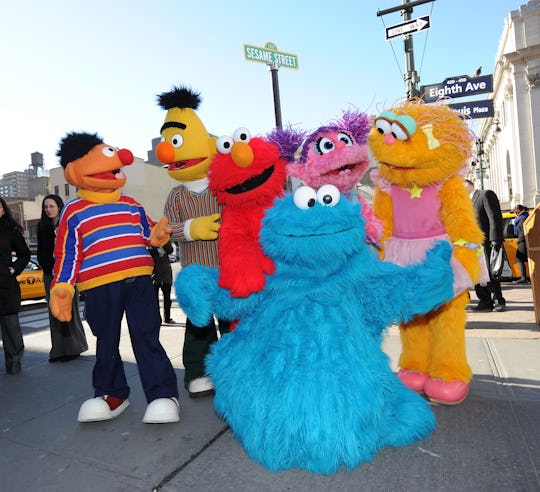 Jason Kempin/Getty Images Entertainment/Getty Images
5 Other Puppets That Are Needed On 'Sesame Street'
Sesame Street has been a staple of children's television programming for nearly 50 years. It's had many a cast of characters over the years, with its share of both live actors and their brightly colored muppet companions. In 2015, Sesame Workshop announced it would introduce Julia, a muppet with autism. After nearly two years of working with organizations like Autism Speaks and Autism Self Advocacy, Julia will make her television debut in two episodes later this current season as it airs on HBO; the cable network bought Sesame Street in 2015 with exclusive first-run rights before episodes can air on PBS stations.
Julia illustrates how Sesame Street remains current with issues affecting children, from even their youngest viewers and their families, both at home and in the international versions of the show. Takelani Sesame, the South African version of the show, introduced Kami, the HIV-positive muppet, in 2001. At the time, HIV and AIDS were one of the most prevalent health issues facing South African children. In 2011, Sesame Street introduced Lily, the "food insecure" muppet, reflective of the 17 million Americans affected by hunger and food insecurity. And four years ago, viewers met Alex, a muppet whose father is in prison — again, reflective of the 1 in 28 children in America with at least one parent in prison.
With Sesame Street often at the forefront of reaching children affected by some of the biggest issues facing young people, here are five other muppets that are needed just as much as Julia.