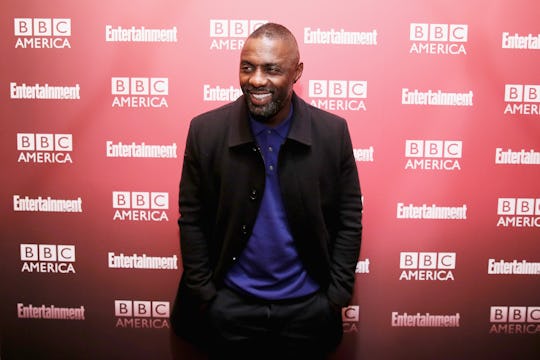 5 Performances From People Of Color That Should've Been Nominated For Oscars
Late last week, the nominees for the 88th Annual Academy Awards were announced, and it didn't take many long to realize something was wrong: people of color were missing from all four acting categories for the second year in a row. In fact, within minutes #OscarsSoWhite was (again) trending on Twitter, and, within days, actors, actresses, directors, and other industry professionals were announcing their plans to boycott this year's award show. But that doesn't mean there weren't amazing performances from people of color that should've received Oscar nominations. In fact, even Cheryl Boone Isaacs, president of the Academy of Motion Picture Arts & Sciences was "disappointed" by the omission of black lead films from this year's nominations, according to Us Weekly:
While we celebrate [the nominees] extraordinary achievements, I am both heartbroken and frustrated about the lack of inclusion. This is a difficult but important conversation, and it's time for big changes. The Academy is taking dramatic steps to alter the makeup of our membership. In the coming days and weeks we will conduct a review of our membership recruitment in order to bring about much-needed diversity in our 2016 class and beyond.
However, it should be noted that while Isaacs can help influence who is — or is not — admitted to the academy, she has "no power" over the filmmaking process. During a during a Town Hall Los Angeles Q&A luncheon last year, Issac's said:
The Academy has no power over Hollywood. We have nothing to do with hiring. [However,] what we can do...is to get them to widen their normal stream of thought.
And so, in an effort to "widen" everyone's train of thought — and with no disrespect to the very talented men and women nominated for this year's awards — here are five performances from people of color that should have been nominated for Oscars.
Idris Elba, Best Actor, Beasts of No Nation
Beasts of No Nation, a film which gave a vivid account of the life of child soldiers in Africa, was one of the most well-received movies of 2015 — some have said Beasts was as groundbreaking and important as Schindler's List — yet it somehow garnered no nominations. Not. A. Single. One. (And, IMO, this is the greastest snub of the Oscars season.)
Michael B. Jordan, Best Actor, Creed
I'll admit it: I haven't seen Creed, but from I've heard Creed was one hell of a flick. And according to Michael Phillips of the Chicago Tribune, "it was certifiably ignorant for Michael B. Jordan, giving a sturdy, old-fashioned star performance, not to receive a best actor nod for Creed."
Jason Mitchell, Best Supporting Actor, Straight Outta Compton
Much like Beasts of No Nation, Straight Outta Compton was snubbed by the Academy — receiving just one nomination for "Best Original Screenplay."
Benicio Del Toro, Best Supporting Actor, Sicario
Back in November, many considered Del Toro not only a shoo-in for the nomination but a likely winner. According to Rob Licuria of GoldDerby.com, Del Toro was going to be "a strong contender for his riveting portrayal of a man obsessed with revenge in Sicario." But alas, no nod for Benecio — though the film did receive several technical nominations.
Tessa Thompson, Best Supporting Actress, Creed
As I mentioned earlier, I haven't seen Creed — at least not yet, but many believe Thompson (like Jordan) deserved a nomination.
Images: Neilson Barnard, Ian Gavan, Dimitrios Kambouris/Getty Images Entertainment; Netflix US & Canada; Movieclips Trailers; LUCAS RENTON/YouTube