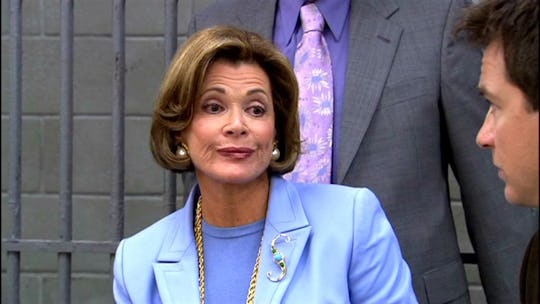 5 Pieces Of Parenting Advice From Your Mom That You Should Absolutely Ignore
Hurray! Look at you! You've grown into a functioning, contributing member of society. You may have pursued higher education, you likely have a steady job, a nice place to call "home," and perhaps even a smart, interesting, attractive spouse. If you've managed to pull off even some of these things, you are truly living the dream. And who do you have to thank for all of these accomplishments? Who set you on the path to greatness? Well, if you ask your beaming mother, I bet she'd like to think she played a pretty big hand in it. So naturally, when you decide to start your own family, you'll head straight toward that vast wealth of knowledge you call "mom" — but don't start taking notes just yet.
While it's true that our moms have a hell of a lot to teach us about how to figure out what to do with our own kids (no, seriously, what do you do with these little guys?), they certainly don't know everything. And what's more, sometimes our wonderful mothers will say things that are… just, bad. Bad and wrong. Look, you can't blame them; They were parenting before the Internet. Even still, it's important to know when you should listen to your mom for parenting advice, and when you should politely smile and nod while letting whatever she's telling you fly out of your other ear.
Here are five infamous pieces of advice, from mom, that you should take with a grain of salt: