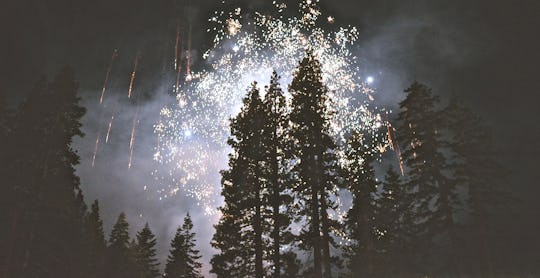 5 Reasons Why The Week Between Christmas And New Year's Eve Is The Best Part Of The Whole Year
Say what you will about spring and its bright optimism and romance, or fall with its vibrant colors and pumpkin spice everything, but the week between Christmas and New Year's Eve is, by far, the best time of the year. Sure, summer has inviting warmth and long days, and winter has a sh*tload of holidays, but the last week of any year — when Christmas lights are still up and you're still figuring out what to do on New Year's Eve — is, without a doubt, the week of the year I look forward to the most.
Think about it: The stress of the holiday season is behind you. You are no longer mentally examining your "to-do" list and thinking about the gifts you have to wrap and the meals you have to prepare. You're already used to the shorter days and the colder weather, so you've sufficiently equipped yourself with sweaters, scarves and warm (sometimes alcoholic) beverages. The parts of the year you would rather forget are dangerously close to being a distant memory, and the potential for a better year is just on the horizon.
And, believe it or not, it gets even better.
Here are just a few reasons why the week between Christmas and New Year's Eve is the best week of the year, so enjoy it, you guys! It will (at least seem) far too long before we experience these magical 7 days again.