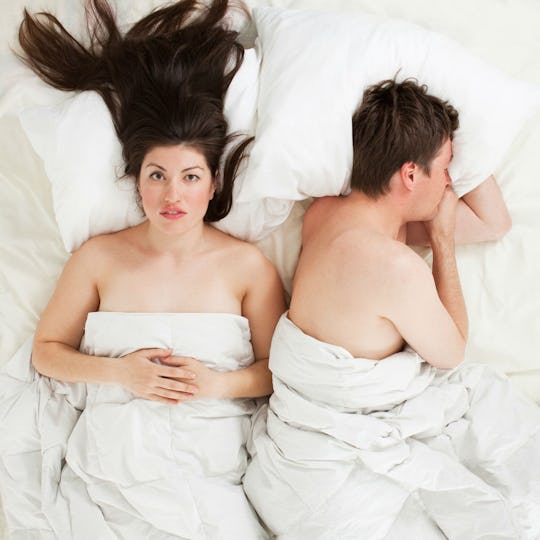 5 Sex Issues You Shouldn't Ignore In A Relationship
Sex is a big deal in relationships – it can make a new relationship go the distance or break a strong, long-term love. Of course, sex isn't the easiest topic to discuss, and it might be easier to brush off an issue than address it. But this can be dangerous as a problem you try to ignore looms in the back of your mind. There are definitely sex concerns you shouldn't ignore in a relationship, and you should address them before it grows into something bigger.
There are different ways to have a great sex life, because everyone has their own idea of what a normal sex life is. If you and your partner both think once a week is the perfect amount of sex, then it is perfect – for you. It's when one partner's emotional or physical needs are being ignored or not met that problems begin, which is why it's important to address issues that come up.
Certain problems cause more pain than others, and these sex concerns can be addressed and healed in a relationship with mutual respect and care. If you work on your communication with each other, sexual issues that crop up can be handled like pros.