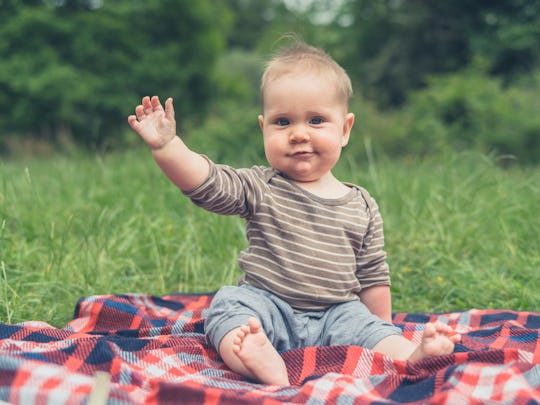 LoloStock/Fotolia
5 Signs You Should Actually Be Worried About Your Well-Behaved Child
As a parent, I try to make sure my children grow with good morals, a sense of self and identity, and kind hearts. Some days that goal is harder to reach than others, but the work is worth it. Both of my kids are, for the most part, well-behaved, empathetic, and good listeners. But at just 11- and 6-years-old, I don't expect them to be perfect. And I know there are times when you should actually be worried about your well-behaved child, so I don't want my kids to be "picture perfect" every hour of every day. After all, they're kids.
Two nights ago, I had a troubling dream about my daughter. While the details are foggy, I had an image of her with injuries sustained from herself. She appeared to be crying and scared, and it was the first time I felt like I couldn't help her, even though, in the dream, I was reaching for her with all of my might. That, my friends, isn't a dream any parent would want to endure. And nearly four months ago, my family decided to make a major move to another state. Now my kids are away from family and friends, and everything that felt like "home," which made the aforementioned dream was even more terrifying.
I've never, ever, heard anyone say something negative about my daughter's behavior. And sure, the decision to move our family affected her in a variety of ways, but at her core her behavior is immaculate. She's always kind, always empathetic, and always one to mind her manners. But after that disturbing dream, I've been re-evaluating her actions. Has she been behaving well on the outside, to hide a call for help on the inside? After all, you can't judge a book by its cover. So with that in mind, and because being "good" isn't always a "good" thing, here are some signs that a well-behaved child might, actually, need some help.