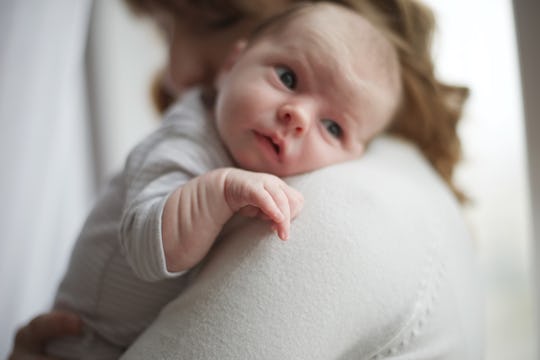 Aliaksei Lasevich/Fotolia
5 Signs & Solutions For Your Baby's Anxious Attachment
Anxiety is a common ailment, and it can strike anyone from infants to the elderly. The difficulty with babies experiencing anxiety, however, is that they have very few ways to communicate what they're feeling and get the help they need from you. For some babies, feelings of anxiety can become constant, and it can effect everything from their personality to the way they bond with you. There are some tell-tale signs your baby has anxious attachment issues, but luckily there are plenty of things you can do to help them work through it.
The theory of attachment and how it can effect people in childhood and as adults stems from the work of psychologist John Bowlby, according the University of California, Berkley. Although all parents would love their children to be secure in their attachments, it doesn't always work out that way. If your child happens to fall into the anxious attachment category, there's no need to panic. They're certainly not alone—a University of Illinois at Urbana-Champaign study estimated that up to 20 percent of children experience it.
Here are five behaviors to watch out for in your baby or toddler, and how you can respond to each of them in the most positive, help way possible.