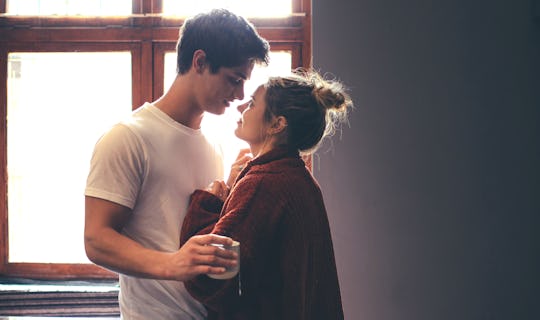 Jacob Lund/Shutterstock
5 Strange Reasons Women Are Always Colder Than Men, According To Science
For many females, the chill is all too real. Plenty of offices, homes, and other spaces are basically freezing them out. That said, there are some real reasons females are always colder than males, according to science. The constant chill is definitely not just imaginary.
Although jokes about males and females arguing over the thermostat are old as time, constantly feeling cold is no joke for many women. Just consider the general working environment. As it turns out, many office buildings set the temperature based on a formula from decades ago set to suit the metabolic rates of males. For the most part, these buildings may feel uncomfortably cold to females, as a study in Nature Climate Change determined. In general, "the phenomenon of women getting cold is very, very obvious," and employees who are uncomfortable with the temperature may be less productive, as Khee Poh Lam, an architecture professor at Carnegie Mellon, explained in The New York Times. It's a real thing.
So if you're ever called out for being cold all the time, then here are some real reasons females feel colder than males in similar environments. It's definitely not just in your head, because plenty of other females are in the same (chilly) boat.