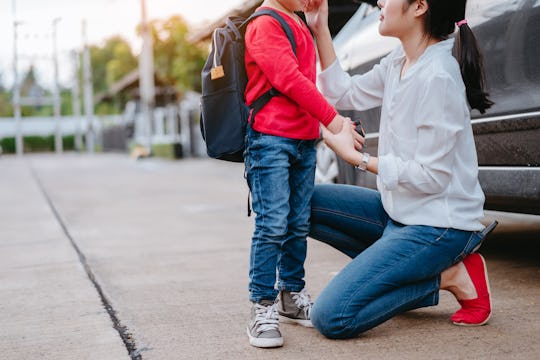 Zodiacphoto/Shutterstock
5 Surprising Ways Having A Toxic Parent Shows Up In Your Parenting
The scars of our youth run deep into the viscera of our beings. It is nearly impossible to separate what was done to us with how we have managed and what we have become. When the scars are made by the ones who are supposed to love us the most, the effects can be long-ranging and insidious. It bleeds into our everyday lives, whether we are conscious of it or not, and that includes how we parent our children. It is crucial to recognize these five surprising ways having a toxic parent shows up in your parenting if you're going to actively work against it.
It was Susan Forward who coined the term "toxic parents" in her book Toxic Parents: Overcoming Their Hurtful Legacy and Reclaiming Your Life. It was a revelation for many of us who did not previously have the language to describe the dysfunctional relationships we had with our parents. In the very first chapter, Forward describes how one of her patients has mimed the behavior of his toxic father without even recognizing it. His father's yelling and demanding behaviors became his screaming and nagging. She posits that many of us continue to replay the patterns of our toxic childhoods, and that we must actively participate in our own recovery to break the cycle.
I contacted several therapists to find out exactly how having toxic parents creeps into your parenting, and surprisingly, they're not all terrible.