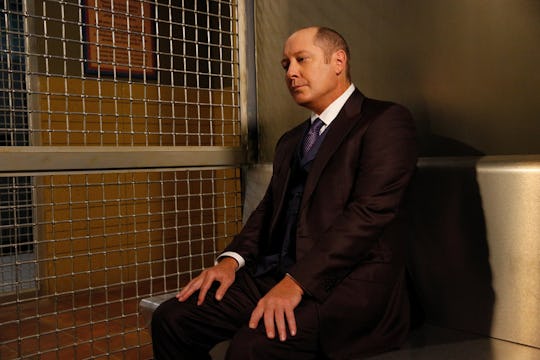 Will Hart/SONY/NBC
Here Are 5 Wild Fan Theories About 'The Blacklist' That Are Bizarrely Plausible
Season 6 of The Blacklist is in full swing, and the mystery of Red's identity keeps getting deeper. Liz found out that the bones in the duffel bag belonged to the real Raymond Reddington, so thinking this Red is an imposter, she had him turned in. While Red sits in jail for his gun conviction, fans have digging into clues to come up some Blacklist theories that might actually hold water.
If the bones in the duffel bag are the real Reddington, than who is Red? Fans share the sentiment of Dembe's wise, yet always ignored words, "You need to tell Elizabeth the truth, Raymond." Some fans think Red is playing a game of smoke and mirrors with the bones, while others think that this is part of his plan to bring down the cabal. Either way, despite being in jail, Red is cool and calm as usual, which means he knows exactly what is happening and what will happen next. But what Red doesn't know yet is that Liz is the one who turned him in. He knows that someone in his inner circle betrayed him,and he's dying to find out who it was. He loves Liz and wants to protect her, but when he finds out why she turned him in, will he finally tell her the truth to save himself?
Well, while Red orchestrates his elaborate schemes, and continues to hide who he really is, fans are doing their best to put together the puzzle pieces and break down what's actually going on.