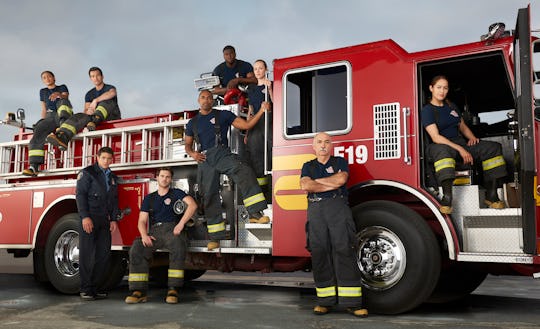 Ed Herrera/ABC
These 'Station 19' Theories Will Prepare You For The Winter Premiere
When Station 19 comes back to ABC on Mar. 7, it should finally resolve any threads left hanging at the end of its autumn mid-season finale, "Weather the Storm." The time between new episodes has given fans months to speculate about what may happen when the crew is back in action again. While waiting for Station 19 to return, these 5 theories will give you some possibilities to ponder. They may not predict every twist and turn of "Crash and Burn," but at least one or two is guaranteed to get close.
The mid-season finale ended on a seriously stressful cliffhanger. A windstorm whipping through Seattle gave the team a lot of emergencies to defuse, and not everyone emerged from the crisis intact. Jack found that his issues were getting harder to hide. Ryan discovered worrying information about his father. Maya may soon be gone. Ripley and Vic's relationship was one positive amidst all the chaos. But worst of all? Andy and Sullivan might not be long for this world. When they went out to help the victim of a hit-and-run, their car was swept off the road and crashed into a ravine. Their fate remains uncertain.
These theories try to get a jump on new storylines before Station 19 returns. And who knows? They could be right on the money.