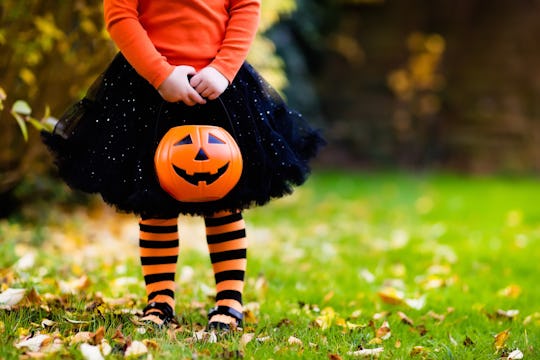 amveldman/Fotolia
5 Things That Are Actually Safe On Halloween, Despite What People Think
Whether it's all of the scary makeup and costumes or the idea of knocking on strangers' doors to ask for candy, Halloween can be an especially scary time for parents of young children. It's hard enough to keep your kids safe on a regular day, but when they want to walk around in the dark with their faces covered, you have an extra set of challenges. If your children are looking forward to having some ghoulish fun, you don't have to be a total Debbie Downer. There are things that are actually safe on Halloween, despite what people think.
The world can be a much scarier place when you have to be responsible for the health and safety of your children. And when the news is full of stories about people and things that can cause them serious harm, it's tempting to want to keep your little ones locked up inside your house until the day they're ready to head off to college.
But you don't have to sacrifice fun for safety this Halloween. With just a little extra effort, you can make sure your kiddos still get to celebrate all that is ghoulish, gross, and great about the day. Opting for healthy treats, making your own face paint with natural products, and ensuring your kids' costumes and treat bags can be seen by oncoming cars are just a few of the ways you can make Halloween night a fun time for them and a lot less scary for you.