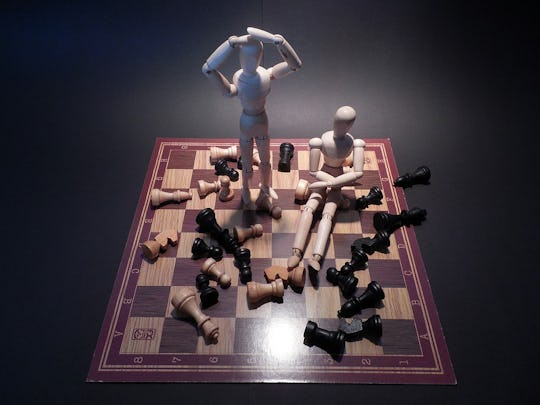 5 Things You Think Are Signs Of OCD, But Aren't
Ever since my mom watched the now infamous Hoarders, she has implied that I might be afflicted with the same compulsive behavior to keep absolutely everything. It's true that I have a really difficult time getting rid of anything from old magazines I never read to DVDs I never watched. As a result, I secretly feared that I might have Obsessive-Compulsive Disorder, or OCD, but I eventually realized that my simple love of keeping things was an example of a thing that you think are signs of OCD, but aren't.
According to Help Guide, obsessive-compulsive behavior is explained as obsessive thoughts and compulsive behaviors that become so excessive that they begin to interfere with your daily life no matter how hard you try to shake them off. According to Healthline, some of these OCD behaviors are a need to check things over and over, intense anxiety when things are not symmetrical, raw hands from washing too much, and counting for no reason.
How do you know if your weird quirks and habits are totally normal, or actually a sign of OCD? The truth is that it can be a tricky line to walk and, if you suspect that you may have OCD, it is best to talk to your doctor about your signs and symptoms. If you relate to one of the red flags below, however, you might not have OCD at all. Here are five signs that make you think you might OCD, but aren't.