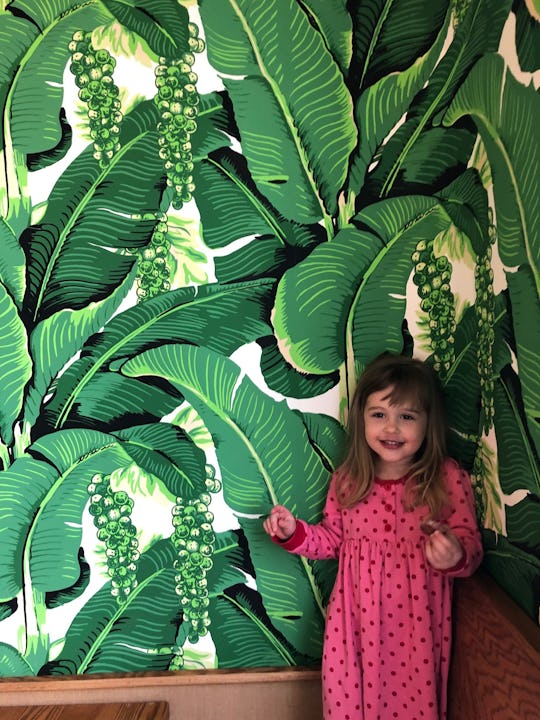 Photo courtesy of Kate Miller
5 Things Your Preschooler's Brain is Like, According To Science
I volunteer at my daughter's preschool and the things I see in her classroom are equal measures entertaining, terrifying, hilarious, disgusting, delightful, and perplexing. You have all of these three-year-olds bouncing around the classroom, doing exactly what they want to be doing at that very second. Imagine operating entirely from your ID and that's what it's like to watch preschoolers in action. But what's really going on in their little brains? Here are five things your preschooler's brain is like, to help make sense of all the unpredictable behavior.
In order to better understand your pint-size person, it's probably best to turn to science. "The neurological processing in the [3-to-5-year-old's] brain is twice as busy as that of a college student, and perhaps three times busier than an adult's," explained Great Schools.
With so much developing so quickly, it's an exciting time to kick back and watch your kid in their element. Children between the ages of 3 and 4 are developing crucial things like problem-solving skills, an interest in their bodies and environment, and a better understanding of the order of events in their days, according to Kidcentral TN.
But for all the positive developments taking place, there are a some challenging aspects of parenting a preschooler. For instance, they start to understand the concept of "mine" (i.e. "No, you can't have that, it's miiiiiiiiine."), and they also start to develop more active imaginations, sometimes leading to unrealistic fears, according to Web MD.
So, to try to better understand the driving behaviors behind a preschooler's patter, let's try to peek into their craniums to see whats really going on. Here are five things your preschooler's brain is like right about now.