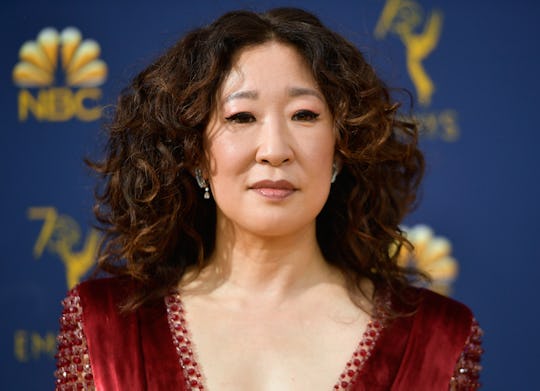 Matt Winkelmeyer/Getty Images Entertainment/Getty Images
Sandra Oh's Mom Was The Real Star Of The 2018 Emmys
Sandra Oh made history by being the first Asian woman nominated for Best Actress in a Drama Series at the 2018 Emmys, and she showed up to the ceremony with her biggest fans by her side. Her parents Young-nam Oh and Joon-soo Oh were there to support her every step of the way, but Oh's mom in particular earned the affection of viewers on Twitter. And these 5 times Sandra Oh's mom was adorable the Emmys make it clear why.
Oh has spoken before about how important it was for her to make her parents proud, especially as someone who had pursued job in a creative field. Her sister was a lawyer and her brother a medical geneticist; as she said to Vanity Fair after her nomination was announced, "Koreans are ambitious, man. It means a lot to my parents that I do the work that I do and it has the visibility." She related an anecdote about driving with them to find a billboard for Killing Eve with her face on it and how thrilled they were for her success. But it was a thirty year journey to get to that place.
At the Emmys, Young-nam Oh made sure everyone knew just how proud she was of her daughter. And Twitter was loving it.