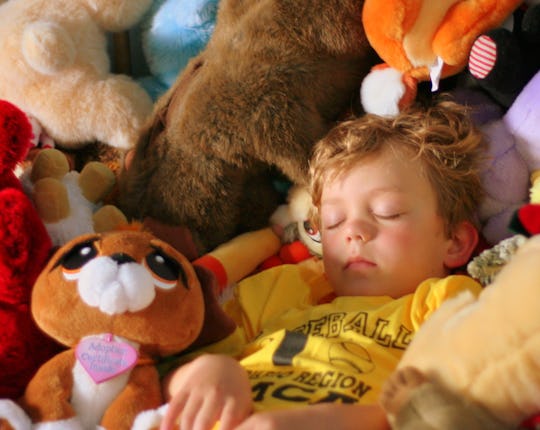 5 Tips For Transitioning Your Child Out Of Naps (And How You Can Survive It)
So you've come to that time in every parent's life when around a certain time of day, your child is normally face-planted and drooling, asleep in bed, on the couch, in the car-seat– but definitely asleep, napping. A mid-day nap most parents depend on until your baby moves from toddler to young child, and you think– Crap. What now? How do I transition my child out of naps? Because it's not as easy as spit-spot, off to play, as Mary Poppins would say. And it's hard to give up the time you depend on to work, clean, create, or sleep yourself. Every parent knows naptime is often just as much for moms and dads as it is for the kiddos. It's a built-in daytime break from the non-stop go-go-go of parenthood.
Naptime is important for children's health, too, so as parents, we want to be sure that we're giving them all the sleep they need. Still, there comes a time when– because your child is frequently skipping naps, or naptime has become a battleground– you're ready to knock out that last nap all together.
So what's a parent to do? In order to make the transition out of naps easier for you and your child, there are a few things you should consider and a few tips to implement.