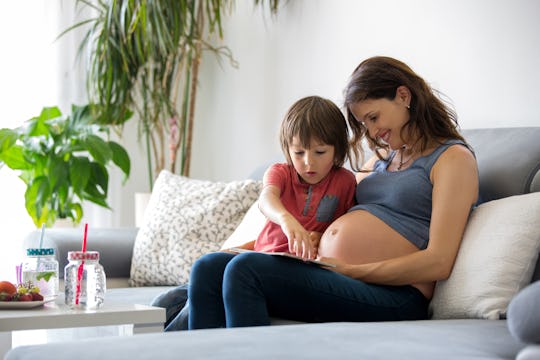 Tomsickova/Fotolia
5 Ways Labor Is Different With Your 2nd Baby — The Good & The Bad
It's hard to guess what labor will be like before you give birth to your first baby. Yes, your friends and family members have likely told you countless stories of their (probably) horrific experience. At the end of the day, however, you know that your own delivery will likely be completely different. When you're having your second baby, though, you have a much better idea of what to expect. But that doesn't guarantee everything will be exactly the same. There are a few ways labor is different with your second baby.
One big change you may notice as your enter the end of your second pregnancy is the lack of stress and anxiety you feel. Partially because you're too busy and distracted by your first child, and partially because you've been there before. If you're anything like me, you'll be continually surprised every time you look at a calendar and see just how close you are to the big day. Whether you're waiting to go into labor naturally or are having a planned C-section, many of the difference apply either way. .
Here are five ways your second labor is likely to be different from your first, for better or worse.