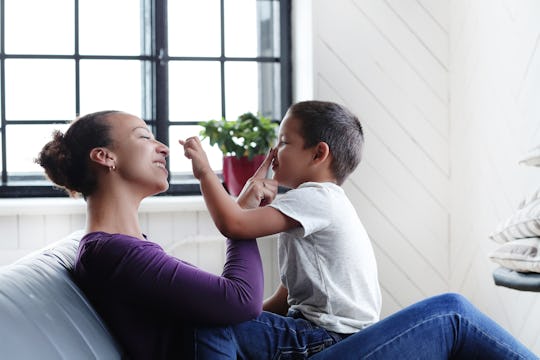 5 Ways To Build An Honest Relationship With Your Child For A Lifetime Of Closeness
One of the most important characteristics of a close family is trust; as parents, you set the example for your kids. If your child knows that you will love them no matter what, that they can come to you when they've made a mistake, they will be more likely to grow into honest people. In order for that to happen, you as a parent have to find ways to build an honest relationship with your child.
From the moment your kid is born, you are responsible for establishing trust between you and your child. Psychology Today refers to this as the Erikson's Stage, when a period of honest bonding is crucial for shaping their entire worldview. During this time, your baby learns that they can rely on you, because you listen and respond to their verbal cues. Whether it's changing a dirty diaper, providing nutrients, or lulling them back to sleep, these actions leave an imprint in your child's brain that says, "I know this person will take care of me."
But building an honest relationship shouldn't stop just because your once-baby is able to stand and walk without your help. It's important to create an honest relationship as your child ages, so that way when they make a mistake — no matter how big or small — they'll know they can come to you. How you treat your infant lays a crucial imprint in the child's brain, just as your actions when the same child is older are laying another imprint: how to have relationships. Here are five ways to build an honest relationship with your child for the rest of their lives.