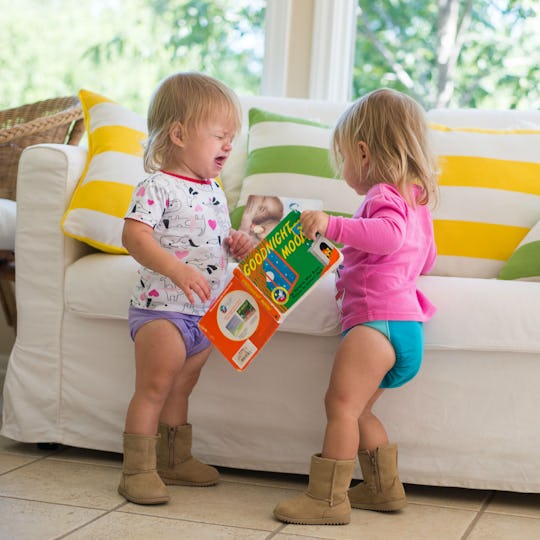 5 Ways To Deal With An Embarrassing Toddler Meltdown In Public, Because You Don't Want to Break Down Too
Toddlers have no qualms with public meltdowns. But the parents? They're a little more embarrassed by the break down. My kids have been carried out of department stores, birthday parties, and restaurants due to epic meltdowns, and every time I receive a stank eye or judgemental comment upon our exit. I'd be lying if I said the this didn't make me feel a bit ashamed at times. As difficult as these situations can be, I have found there are ways to deal with embarrassing toddler meltdowns.  
I always try to remind myself not to take it personal. After all, I get pretty disappointed when I don't get my way, so it's no wonder my child is hysterical when he sees an awesome toy on the shelf and isn't able to take it home. The warmth comes into my cheeks as I feel the familiar flush of panic and embarrassment.Thankfully, these feeling pass as I remember there are productive and effective ways for me to handle this situation. Being in public does not level the playing field — I am still the parent and I am still in charge. 
Using the methods below, anyone can handle a public tantrum like a pro. Here's what you need to know before you take a hungry toddler to Target during nap time.