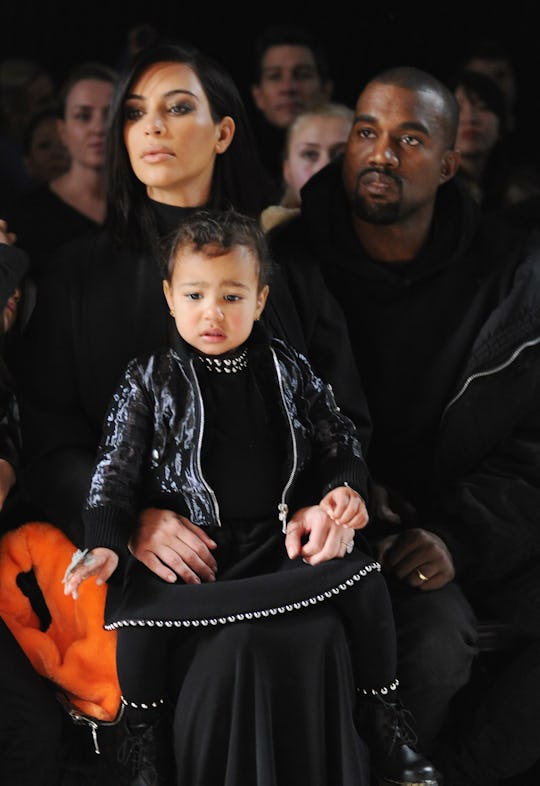 Craig Barritt/Getty Images Entertainment/Getty Images
5 Ways To Dress Your Kid Like North West For Halloween
I have to admit, when Kim Kardashian gave birth to North West a few years back, I didn't expect for her to be the little fashion queen that she is. Though I'm sure it's due to both her mother and father making their own waves when it comes to fashion, there's just something so admirable about the way little Nori prances around in her outfits of choice. So much so that I think knowing a few ways to dress your kid like North West for Halloween would be a cool costume idea that not too many people have probably thought about. And, if they did, you'll be ahead of the running because you've done your research in advance.
Though most little girls will be hitting the trick-or-treat streets dressed as princesses, you and your mini me have the option of stepping out of the norm and becoming the celebrities that you're meant to be. Rule the show for one night as one of Hollywood's most fashionable mother-daughter duo's and give your best Kardashian-West impression for everyone to envy and enjoy.
Whether you're a fan of North West's more laid back looks or loves it when she's all dressed up, these five ideas can get you ready for slaying the perfect Halloween costume this year.