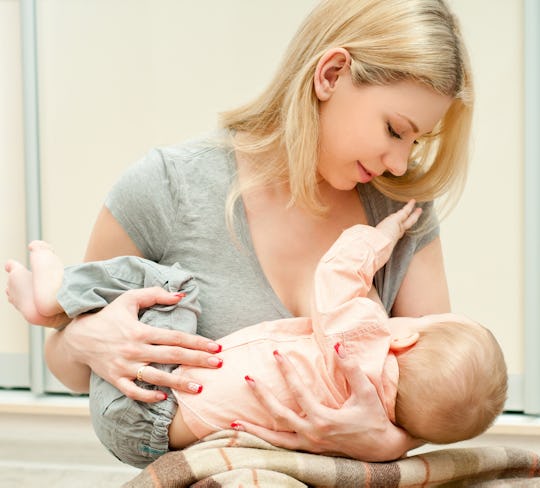 5 Ways To Soothe Your Boobs When Breastfeeding Hurts Like Hell
When I began breastfeeding my first baby, it was exactly what I'd imagined. My breasts swelled from an ample B cup to a pendulous D cup, heavy with milk and persistently sore from the pressure. And although it was uncomfortable in the beginning, it wasn't so painful that I couldn't work through it. Flash forward eight years later to my next baby, when I found myself crying from the pain and wondering what to do when breastfeeding hurts.
As it turns out, there is a lot you can do when breastfeeding hurts. After making a few adjustments, I was able to return to the pain-free nursing routine I remembered. And so can many other women. There are roadblocks that can cause many new moms to give up breastfeeding, but that doesn't need to happen. Most new moms can breastfeed even if they encounter difficulties, with a little support and some knowledge. Luckily for me, I had resources, a helpful doctor, and the right information which kept my baby and me nursing happily after a few bumps in the road. If you are having difficulty, here are some common breastfeeding blocks and what you can do about them.