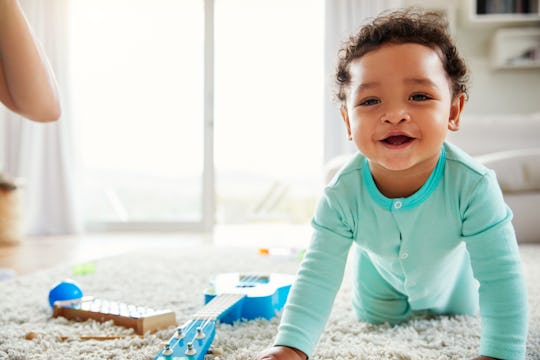 Monkey Business/Images/Shutterstock
58 Traditional Irish Baby Names For Your St. Patrick's Day-Inspired Littles
Naming your baby is one of the most import things you'll ever do as a parent. It's the crucial first step toward your child having an identifying feature. Long before what you know what they'll look like or how they'll act, even before you're sure of their eye and hair color, people will know their name. Traditional names are all the rage, with people looking back in their own ancestral record to choose a name with significance to them, and with St. Patrick's Day just around the corner, I've gathered 58 traditional Irish baby names that will be perfect for your little shamrock.
There is one thing about Irish Gaelic or Celtic names that should be mentioned — phonetically, they often don't align with modern English, even in the abstract. For instance, the name Aoife, is pronounced "EE-fuh," and Siobhan is "Shuh-vawn." Gorgeous, powerful names that can sometimes make modern eyes go crossed trying to sound them out. That's why for all of the names I've listed here, I will spell them out phonetically so that you can see them and hear them in your head. (If you're a hearing person.) Gaelic and Celtic names are bard's names. They are the lyrics of Irish song, the simplest phrases of poetry, and they're all great choices for your little one.
The names generally fall into two categories: sweet, nice names, or warrior, earthly names. I've compiled them here to inspire you and, one day, your little babe.