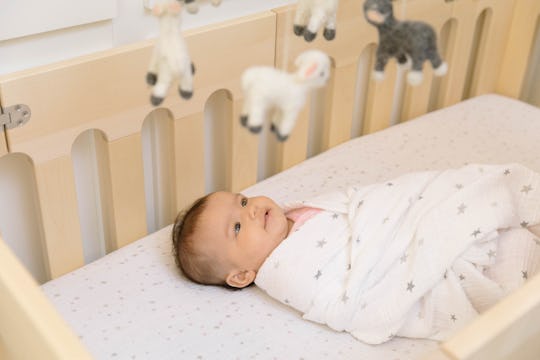 Ashley Batz/Romper
6 Adorable Baby Sleep Products That Can Help You Enjoy Bedtime With Your Little One
Nothing is more sacred than your baby's bedtime routine, and my personal opinion is that bedtime also happens to be the cutest time of day. From your baby's sweet little yawns and tired eyes to end-of-day snuggles with their favorite blanket, there's just no other part of the day that packs a stronger joy-per-activity ratio.
To make sure you and your baby are getting the most joy and comfort out of your regular bedtime routine, Romper partnered with Target to round up a few of their cutest new sleep products for baby. While there are plenty of ways you can infuse your own brand of adorable into your little one's bedtime schedule — for instance, putting a personal spin on their nursery decor, or putting together your own custom bedtime playlist — the products listed below will make sure you've got all the basics covered.
Scroll down to check out the latest (and cutest) products from Target below, then click over to target.com to find everything else you need to customize your newborn baby's sleep routine.