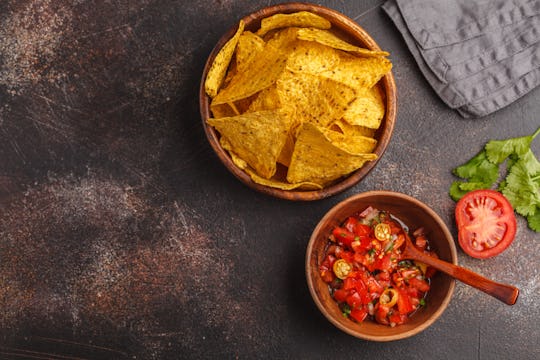 vaaseenaa/Fotolia
For A Real Cinco De Mayo Celebration, Try These Authentic Mexican Recipes
OK, so it's a fact that Cinco de Mayo is not a big a deal in Mexico as it is in the United States. It's virtually like every other holiday we've conscripted in the party roster of the U.S. (We are just really good at partying?) But if you are going to celebrate on May 5, well as my grandmother used to tell me, the best way to know a person or a culture is through their food. Which means you'll need authentic Mexican recipes for your Cinco de Mayo celebration. So I asked my friend Esmerelda Gonzalez of Brooklyn, New York to tell me a little bit about her family's food tradition and if she could share some recipes that would make for a delicious Cinco De Mayo celebration that truly honors the roots of this day.
Esmerelda tells Romper, "We really don't celebrate Cinco de Mayo as a special day. My mother was born in Jalisco, Mexico, and to them, it's like celebrating the battle of Gettysburg or something. It's the commemoration of the Mexican armies defeating the French during the Franco-Mexican war, but it's not our Independence day." She says that in the States, if it's a "cartoon parody of Mexican culture," that's not OK. But she says, "If you're genuinely celebrating our heritage and learning more about it, that's cool. Just don't wear a sombrero while you're doing it."
When I asked her what she would serve at a party celebrating Mexican heritage and culture, she had tons of ideas. Here are some of her best.