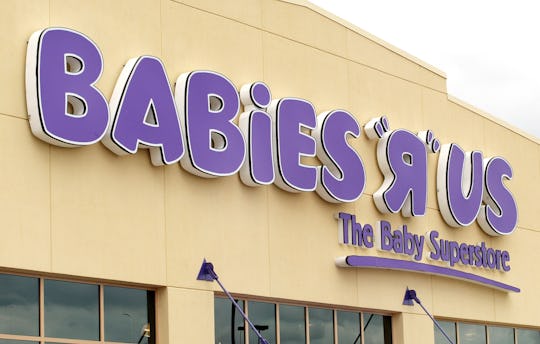 Tim Boyle/Getty Images News/Getty Images
6 Babies R Us Hacks Every Mom Needs To Know
I've always loved to shop, but once I became a mom, my obsession with getting the right things at the right price totally sucked all of the fun out of the experience. The folks at Babies R Us know all about the new parent struggle. And although they can't take over the late night feedings, they can take some of the stress out of shopping. If you're looking for a better way to get your detergent and diapers to your door, then you may want to look into some of the awesome Babies R Us hacks every mom needs to know.
You already know that Babies R Us is an amazing one-stop shop for all of the furniture, gear, and toys your baby needs. But what you may not know is that there are plenty of tips and tricks that can help save you time and money on some of the things you buy most often. And when you're a mom, you need all of the time and money you can get.
From personalized help creating your registry to cash back on your purchases, Babies R Us can help make shopping for baby gear a whole lot easier. So before you start shopping, get to know some of the ways you can make it easier to get all of your baby goods in one place.