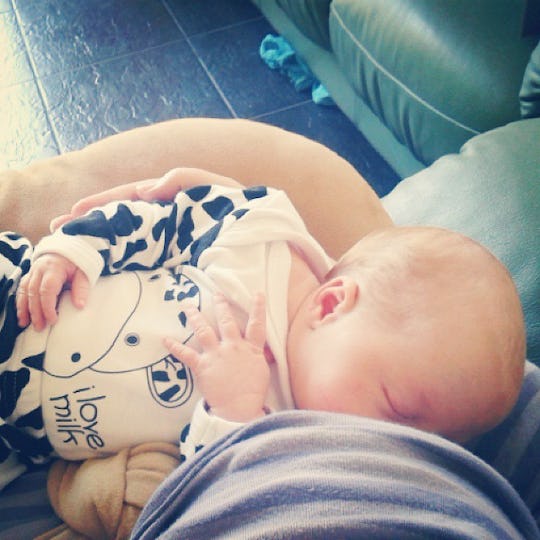 6 Breastfeeding Problems You Probably Didn't Even Know You Could Have — And How To Fix Them
There's this strange, annoying contradiction out there when it comes to breastfeeding. Everything you learn about it would have you believe that it's the "natural" thing to do. And it is; it's what babies are born to eat, and most of them are well-served by eating it. But if you speak with almost any mother, you will hear stories of how difficult breastfeeding was for her or at least a few other women she knows.
Guess what, though? Breastfeeding is natural and difficult! It happens to be something that we assume our babies will be able to figure out alongside us, and when that doesn't happen immediately (or it does, and then there are some bumps in the road), we get upset. Or depressed. Or frustrated. Or we feel guilty for not being a good enough mother. Clearly, all of that sucks.
I felt all of those things when my daughter was born. She appeared to latch well enough in the hospital, but then when we came home that night, I simply couldn't get her to latch again. I panicked. My midwife came to help me, but my daughter just wouldn't latch — for four weeks. I felt like an utter failure, pumping, finger-feeding, cup-feeding and using a nipple shield. I persevered, though, and at 4 weeks old, she finally latched. I thought I was in the clear! Ha — I was wrong. There would continue to be even more problems of varying degrees of seriousness and difficulty. We powered through, but in no way could what we experienced be described as "easy" even if it was "natural."
By the time my daughter weaned at 23 months, I felt like I had all the answers when it came to breastfeed. So obviously, my smug ass got schooled all over again with my second child. So here I am to tell you about the myriad problems you can run into when you're breastfeeding — and what you can do to make things better.