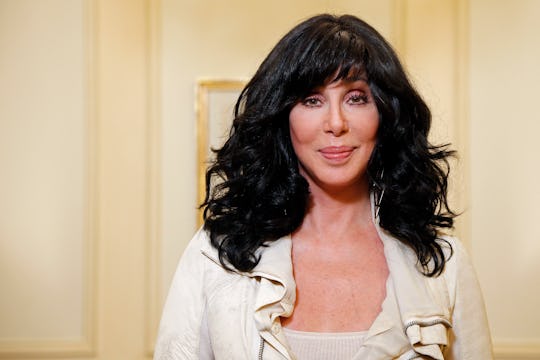 6 Celebrities Helping Flint's Water Crisis, Because It's Not Getting Much Better
While the issue of water in Flint, Michigan, continues to grab the nation's attention, the water still isn't potable. Granted, the issue is complex — but relief isn't coming to the people of Flint fast enough. Thankfully, charitable companies and celebrities are helping in the meantime. At least six celebrities have donated to Flint in some way to help the citizens get clean water.
The Flint water crisis has been going on for years — since April 2014 to be exact. According to The Economist, the citizens' water supply was changed from Lake Huron to the city's river to cut costs. But it began to smell and had a brown discoloration. Citizens' concerns were ignored, and the mayor even drank the water on television. So, the people of Flint bathed and drank the water for 18 months.
The Economist reported that the turning point occurred in October 2014, when officials accepted research from Flint pediatrician Mona Hanna-Attisha. She found that toddlers in Flint had high levels of lead in their blood, which she said was linked to the switch in water sources. Specifically, Hanna-Attisha found that the river was highly corrosive, but the city didn't use an anti-corrosion agent in pipe. The river water corroded pipes, Hanna-Attisha's theory found, and lead contaminated the river. In light of these findings, the city moved back to using water from Lake Huron in mid-October.
But this didn't solve the problem, unfortunately. The delay in making this change resulted in severe damage to the lead pipes, meaning that chemicals are still getting into the water — rendering it undrinkable.
That's where charities come in. The Washington Post reported on Tuesday that Walmart, Coca-Cola, Nestlé and PepsiCo pledged 6.5 million bottles of water to Flint schoolchildren. The companies outlined what they've donated since October 2015, what they plan to do next, and what this donation translates to in a Tuesday press release, according to the Washington Post:
Walmart, Coca-Cola, Nestlé and PepsiCo will collectively donate water to meet the daily needs of over 10,000 school children for the balance of the calendar year. That translates to 176 truckloads, or up to 6.5 million bottles of water, to help with relief efforts for those affected by the water crisis in Flint.
And celebrities are doing their part, too. As the story of Flint continues to gain traction, stars are becoming aware and are deciding to take action. Here are six who have given to Flint so far.
Mark Wahlberg
The actor is one of the latest to join the efforts. According to Inside Edition, Wahlberg will donate a million bottles of water to Flint through AQUAhydrate, a LA-based company he co-owns. Though it is a bold move, Wahlberg hasn't commented on the donation, only retweeting an announcement from Diddy.
Diddy
Also a co-owner of AQUAhydrate, Diddy worked with Wahlberg to give 5,000 cases (or a million bottles of water) to the Detroit suburb. "The AQUAhydrate team is doing everything it can to help with this issue," Diddy said in a statement, "Mark and I made an initial pledge to donate and are committed to the continued aid to Flint residents as long as they need it. We hope this commitment will inspire others to get involved as well."
Eminem
From Detroit, rapper Eminem also helped the citizens of Flint. Though it is unclear what his donation was exactly, the AQUAhydrate press release mentioned him as a celeb who has signed on to the company's campaign. "Proud to support efforts of @AQUAhydrate in the million bottle water donation for people in Flint. More to come," Eminem tweeted on Monday.
Cher
While Wahlberg, Diddy, and Eminem worked though AQUAhydrate, singer Cher assisted Flint in her own way. According to Newsweek, Cher teamed up with Icelandic Glacial to give 181,440 bottles to the city, which will be doled out by Food Bank of Eastern Michigan on Wednesday. "I felt like I needed to do something," Cher told Billboard. "I mean, people have known that the (Flint) river was polluted forever. Why would they go to that as the water source? It's mind-boggling."
Jimmy Fallon
On Sunday, Jimmy Fallon took to Twitter to announce he's giving $10,000 to Community Foundation of Greater Flint in hopes to remedy the water crisis. The Tonight Show host also called on others to take part, using the hashtag #WaterForFlint.
Big Sean
Rapper Big Sean announced he's doing his own crowdsourcing for Flint. On Thursday, Big Sean created a CrowdRise, where all proceeds would go to improving water quality in Flint. TMZ reported that not only did he throw in $10,000 of his own money, but he's giving perks (like a chance to win VIP concert tickets) to do-gooders who donate $10 or more."I'm raising money to support the kids of Flint Michigan. Toxic water in Flint has rendered the water undrinkable and put the entire city in a state of emergency. Flint's children were hit the hardest and some have experienced permanent and potentially devastating health defects from lead poisoning," the CrowdRise read. So far, the campaign has raised $21,363.
Hopefully with more attention being given to Flint, a long-lasting, worthwhile solution will come soon.
Image: Francis Guillot, Victor Chavez/Getty Images Entertainment