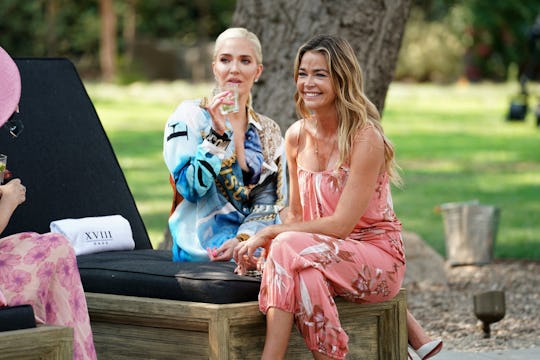 Nicole Weingart/Bravo
Check Out These Denise Richards Movies After Getting To Know Her On 'RHOBH'
The newest addition to The Real Housewives of Beverly Hills has a name you're sure to recognize: Denise Richards joins the show in Season 9, but she was a successful actress for years before that. To refresh your memory of her most well-known roles, here are 6 Denise Richards movies to watch after her RHOBH debut.
Many of Denise's movie roles were iconic in the 1990s and early 2000s, though she didn't limit herself to the big screen. She's always split her time between movies and television. Back in the day, she popped up on everything from Saved by the Bell to Doogie Howser to Beverly Hills, 90210; she even tried her hand at reality TV before with 2008's Denise Richards: It's Complicated. While her hair-tossing on Friends may haunt you to this day (but how was it so silky?), her movie roles have been just as memorable.
If you're a RHOBH fan who's never seen these movies, then they'll give you a glimpse into Denise's pre-Housewife career. And if you're already familiar, why not give one of these films a rewatch? Revisiting a classic from decades past is never a bad idea, especially when it can supplement your enjoyment of RHOBH Season 9, which premieres on Bravo on Feb. 12.