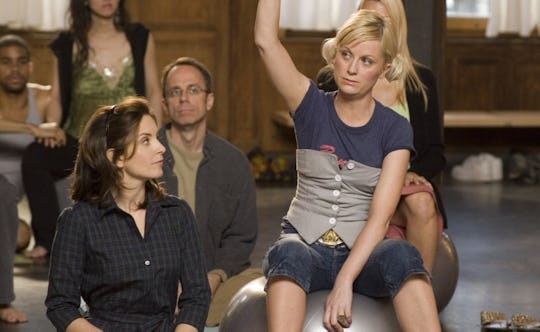 6 Essential Parenting Lessons From Amy Poehler And Tina Fey, Who Clearly Know Everything
Amy Poehler and Tina Fey have rocked the world with their wit, humor, and overall badassery. We've watched them star on, write for, and host Saturday Night Live, host multiple Golden Globes, and dazzle the attentive world with their ventures in film, television, and even an online community for girls and women. The duo have managed to wrap fans in their brilliance and make us feel that their 20-year friendship is something we can all enjoy. They've made us feel loved, accepted, and helped us laugh at all the silly things we might have cried over in the past.
Just when it seems like Poehler and Fey couldn't be any more awesome, we remember they are also moms. Yes, just like the rest of us, Poehler and Fey have probably been peed on, accidentally licked chocolate that our kids offered us that turned out to not be chocolate at all, and been completely broken by the love and chaos that is motherhood. And because they are the dynamic team that everyone loves (or everyone should), they manage to teach us a few things about parenting just by being themselves. Here are a few things about parenting that I learned from Poehler and Fey. Poeh-ey? Fey-ler? Poef? Feypo? It doesn't work! They are too brilliant to be combined into just one name.
Anyway, here's what all moms can learn from Amy and Tina!