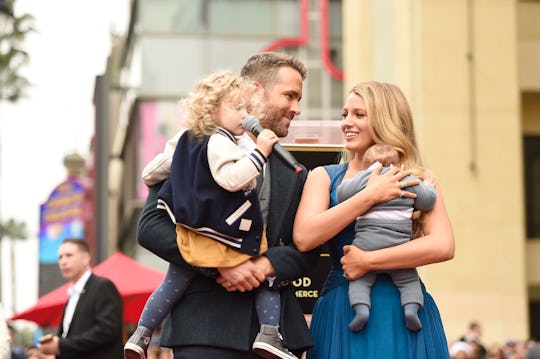 Matt Winkelmeyer/Getty Images Entertainment/Getty Images
Were Blake & Ryan Inspired By These Famous Ineses?
On Thursday, actor Ryan Reynolds had plenty to celebrate, as he was honored with a star on the Hollywood Walk of Fame. Perhaps one of the biggest moments to come out of the Walk of Fame ceremony was Reynolds and Blake Lively's baby name reveal for their second child, as fans have been waiting since September to find out their baby's name: Ines! Um, gorgeous. Ines is a pretty unique name, and neither Reynolds nor Lively have revealed the full story behind why they chose the beautifully exotic name they did. There are many famous women named Ines who very well could have provided the couple with inspiration for the name of their newest family member.
This isn't the first time Reynolds and Lively have held out on revealing a unique baby name. When Reynolds revealed daughter James's name on The TODAY Show in 2015, he first joked that her name was Butternut Summer Squash. (I feel like that line between Ryan Reynolds and his Marvel character Deadpool is often very, very blurred.) Us Weekly confirmed baby Ines's name at Reynold's Walk of Fame ceremony, and fans are relieved to finally know her name — but are definitely left wondering more about such an uncommon name.
Ines — pronounced EE-nez with a long "E" — is a name of many origins, including Spanish, Italian, Portuguese, and even Dutch. What does Ines mean? According to Nameberry.com, Ines means "virginal" or "pure" and is actually a variation of the name "Agnes." Here are six other famous women named Ines that Reynolds's daughter can now count herself among.