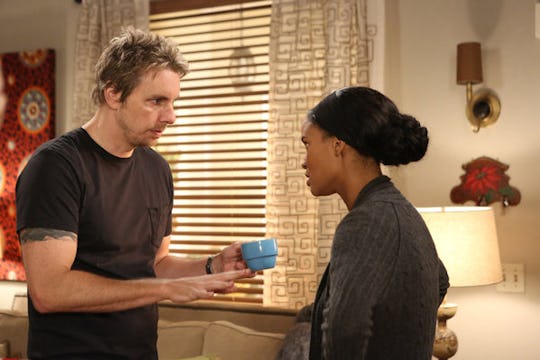 6 Fights Every Couple Has During Pregnancy — And Why They're Actually Important To Have
If I do say so myself, I was great at being pregnant: I worked out, kept up with all of my OB appointments, stayed away from the no-no foods, and gave up drinking. (What more could anyone possibly want from a pregnant person? I killed it.) I felt like I was doing something I was meant to do, and I was — so far — doing it as well as I could've hoped: After years of trying to not get pregnant, we decided to go for it, and luckily nailed it on the first attempt. Once pregnant, it seemed my body was in its element. This did a lot to set me up for a relatively easy pregnancy. What it did not do was ensure marital bliss for those next nine months.
The physical side of pregnancy was only part of the deal. There was also mental side. While I was relinquishing control of my life to my body, basically tilting back and letting it do its thing to accommodate a new human, I was working my brain overtime: over-thinking and uber-planning. My husband was a good sport and played along, the two of us trying on parenthood and giggling at the insanity of us being tasked with actually shaping the course of someone's life. 
But every now and then, we'd hit a snag. And as much as an argument felt like a setback in the progress we were making in becoming bonafide adults with a kid on the way, the outcome was always worth it. We took comfort in realizing (a realization that has become even more pronounced as time moves forward and we look back on the things we squabbled about in our prenatal stress) that the ways pregnancy challenged our relationship were probably pretty normal.
Here are some fights we had waiting for our baby to arrive, and the reasons they were worth having.