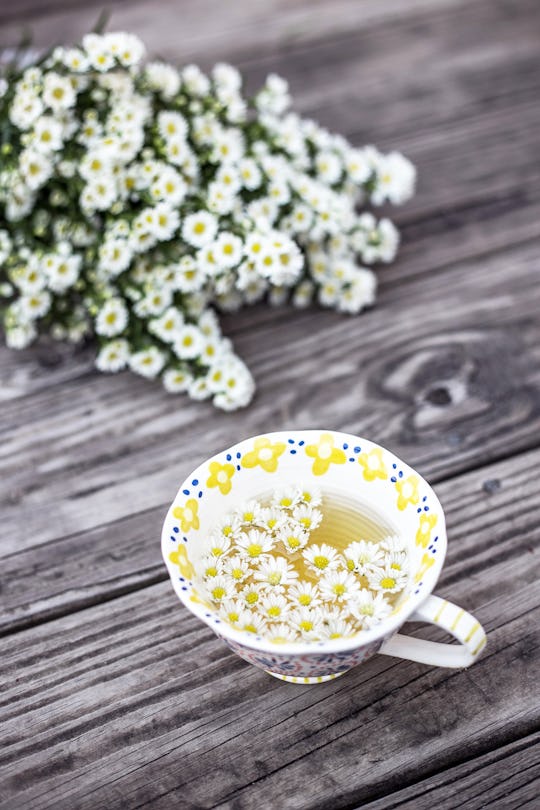 Ornella Binni/Unsplash
6 Foods That Prevent Cramps For A More Peaceful Period
Let's face it — just about everything relating to that time of the month is a bit of a drag. From fatigue to moodiness to pain, well, it's not exactly a monthly highlight. PMS pain can be prevented (or at least alleviated) a number of ways, but if you're looking for a non-pharmaceutical solution the answer just might be in your fridge or pantry. Many foods that prevent cramps do so because they're high in a specific nutrient, whether that be calcium, vitamin D, or something else entirely.
Rather than reaching for that tub of ice cream, glass of wine, or bag of chips while curled up on the couch (been there, girl), consider a healthier pick that'll actually do something to help other than just make you feel better. In fact, chips, ice cream, and wine can all potentially make PMS symptoms worse instead of better. According to The Huffington Post, the salt in snack foods makes you bloat, while sugar acts as an inflammatory and alcohol prevents excess estrogen secretion. And your morning cup of coffee? Women's Health noted that caffeine can help alleviate that fatigue you feel and help reduce pain from cramping. A study published in the American Journal of Public Health, however, found that for some women, drinking caffeinated sodas, teas, or coffee can actually make PMS symptoms worse.
Although you don't necessarily have to give up comfort foods entirely (every woman's different), changing what you eat when dealing with your period can go a long way. Cramps? What cramps? These six foods can help provide some sweet relief.