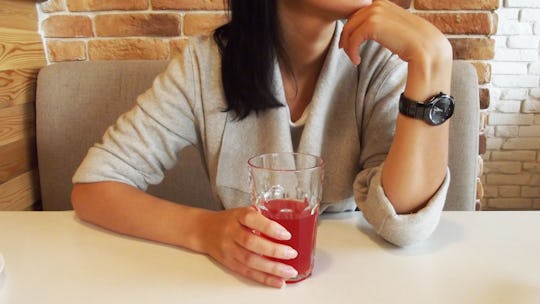 Nadejda Zaharevskaja/Shutterstock
6 Home Remedies For UTIs That Actually Work, Because You Need Immediate Relief
I hate to even bring this up, but it's important to talk about urinary tract infections (UTIs). You know the dreaded burning, have-to-pee-right-now feeling that means frequent, frustrating trips to the bathroom even when very little urine comes out. I hesitate to imply that there is any "good news" when it comes to UTIs, but the not-totally-sucky news is that there are home remedies for UTIs that actually work.
Aside from being annoying and inconvenient (long car trips are out of the question when you have a UTI, unless you wanna be that person who says "I need to stop" six times), UTIs can cause pelvic pain, a burning sensation when peeing, cloudy, red, or strong-smelling urine, and a host of other discomforts including fevers or chills if the infection reaches your kidneys, according to the Mayo Clinic.
A 2017 study published by the journal Translational Andrology and Urology found that "25–42 percent of uncomplicated UTIs in women resolve spontaneously," which means without the use of antibiotics. The same study found that one-third of women will experience a UTI by the age of 24, and almost 50 percent of women will have at least one UTI in their lifetime.
Before you make an appointment to see your doctor for antibiotics (which may be necessary at times, but can also cause side effects, as Healthline explains) you may want to reach for the cranberry juice or try one of these other home remedies for curing a UTI.