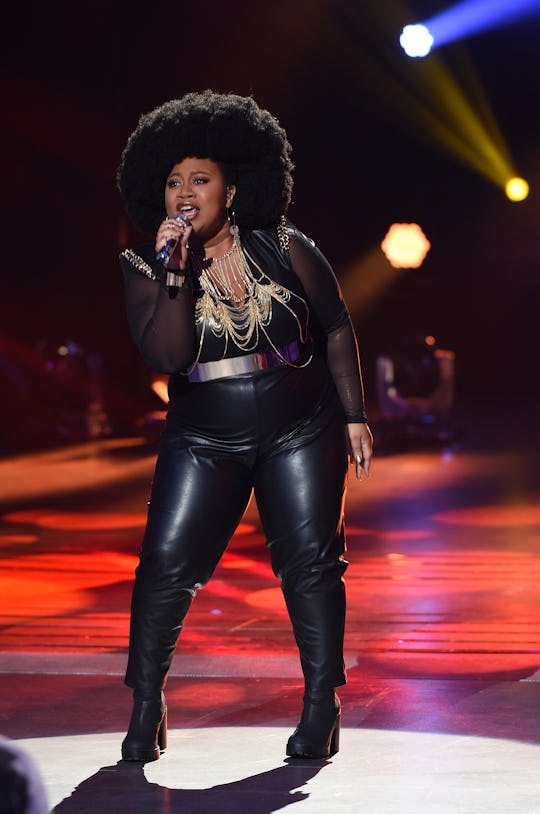 Ray Mickshaw/ FOX
6 La'Porsha Renae Videos Before 'American Idol' That Prove She's The One To Beat
Here's an opinion that is probably widely shared by American Idol fans, La'Porsha Renae deserves to win the final season of the show. Week after week, La'Porsha takes the stage and completely wows audiences, judges, and television viewers. There are a ton of reasons why La'Porsha is the star of American Idol. Not only does her past inspire many, but her voice is consistently one of the best on the American Idol stage. Whether she's singing The Beatles or covering Beyoncé, La'Porsha is proving she's the one to beat. In fact, old videos of La'Porsha before American Idol prove that she's been slaying the game since Day One.
Many of the performances La'Porsha has performed show her range in style and vocal ability. But, her past performances — found on YouTube, thank you Internet — show that all of that talent has always been there, just waiting to take to the stage. Honestly, it's a bummer that La'Porsha has just recently come into the spotlight, because I know people would have been listening to her long before American Idol if they had known about her.
Don't believe me? Just look at some of the videos of La'Porsha pre-American Idol. Trust me, they'll convince any naysayer that she's the one who should be crowned the winner of American Idol.
1. "Get Here"
La'Porsha tackles the pop ballad by Oleta Adams with such ease, it's like she's not even trying.
2. "I Will Survive"
La'Porsha's take on the diva-tastic song "I Will Survive" not only proves that she should win American Idol but also that you should never, ever, try to challenge her in karaoke with this song (or any, for that matter).
3. "Sweet Home Alabama"
Her cover of "Sweet Home Alabama" proves that she can take on any style of song and make it her own.
4. "Motherless Child"
Check out this acoustic version of La'Porsha covering "Motherless Child." Seriously, she doesn't even need music.
5. "Don't Stop Believing"
It may be a cliché song, but who cares when it's sung this well.
6. "Work It Out"
If there's anything La'Porsha's "Halo" cover proved on American Idol, it's that she gives Beyoncé a run for her money. Queen Bey would be proud.
Clearly there's plenty of evidence that La'Porsha has what it takes to be crowned the final American Idol. I rest my case.