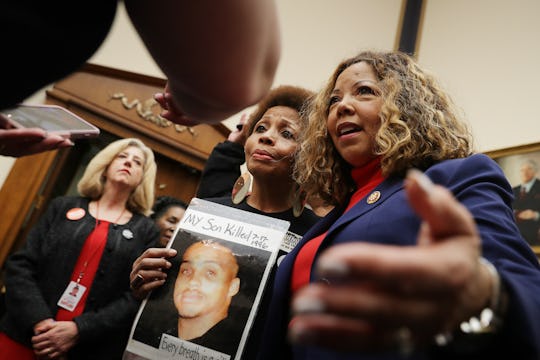 Chip Somodevilla/Getty Images News/Getty Images
In Honor Of Women's History Month & Every Day, Let's Celebrate These 6 Trailblazing Moms
International Women's Day has come and gone, which means news outlets and social media gurus will leave their #IWD2019 hashtags behind and move on to the next trending topic. But the entire month of March actually marks Women's History Month, and what better way to celebrate the achievement and significance of women than to keep the energy going? So in honor of Women's History Month, here is a list of six moms who are making history as we speak and you should definitely keep on your radars.
Every year, the National Women's History Alliance chooses a theme for the month of March. This year, the month was designated to appreciate "women who have led efforts to end war, violence, and injustice and pioneered the use of nonviolence to change society" as a part of its "Visionary Women: Champions of Peace & Nonviolence" theme for 2019.
The past year has brought us some truly powerful, motivated, and admirable women who have made their mark in various fields. Women from all walks of life show us time and time again what it means to break barriers, shatter glass ceilings, and change society through their pioneering. Not only do they manage being trailblazers, but many also wear the hat of motherhood.
Whether they are politicians, activists, health and fitness gurus, or scientists, these six women inspire us to strive.