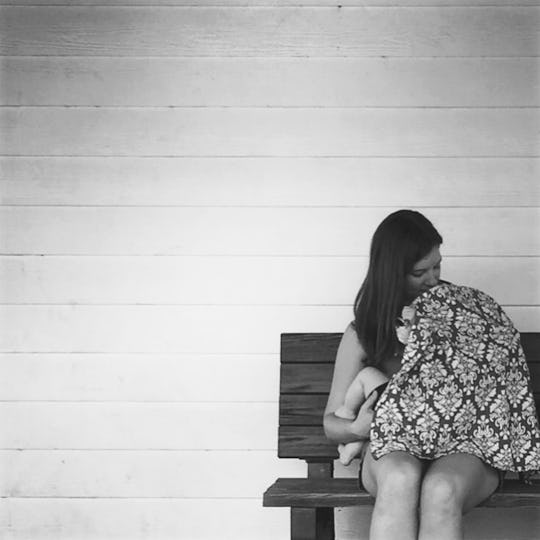 Courtesy of Jaclyn Iglesias
6 Red Flags In Breastfed Babies You Should Watch Out For
Breastfeeding was not at all like I had thought it would be. For some reason, I never worried about my milk supply, or whether my kids would have trouble latching on. I assumed it would be as easy for me as it had been for my friends who managed to nurse for a year or longer. I didn't even know that there were red flags that appear in a breastfed baby.
Soon enough, however, I learned that for me, breastfeeding was not going to be easy. My son struggled to latch, I felt as though I wasn't making enough milk, and I started noticing some signs that maybe my baby wasn't being adequately nourished. Out of fear, exhaustion, and lack of information, I started supplementing with formula. And I know I'm not the only mom who has done this.
Like me, many new moms don't realize that getting good at nursing takes time and practice. This can mean reaching out to a lactation consultant for an evaluation at the first red flag that there's a problem. It may be uncomfortable to invite a stranger to observe and advise on something so personal, but if you are able to improve your breastfeeding experience, it will be well worth it, for you and your baby.
Here are some of the red flags you should watch out for in your breastfed baby.