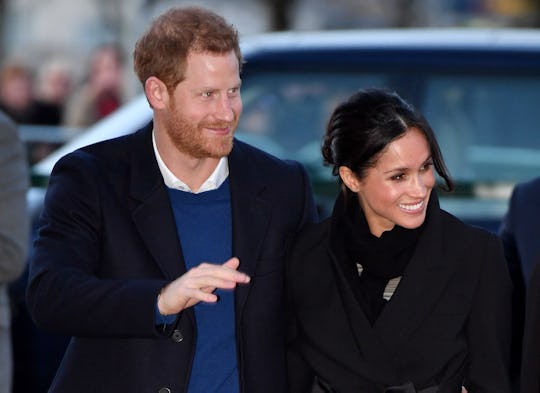 Chris J Ratcliffe/Getty Images Entertainment/Getty Images
6 Royal Family Wedding Traditions That Prince Harry & Meghan Markle Will Incorporate
Many people have been tracking Prince Harry and Meghan Markle's relationship since it's beginnings and the world is excited to finally see them tie the knot. Since this isn't a typical wedding, there are some traditions that the couple are expected to follow. For anyone unfamiliar, here are six royal family wedding traditions that may pop up at the wedding.
Right now, the couple is set to have their wedding on May 19, 2018. As the wedding date nears, it seems that there are a couple areas where Prince Harry and Meghan Markle's wedding will break tradition. However, those variations seem to be more about time and place.
The wedding is scheduled for a Saturday, though most royal weddings take place during the work week. And the venue is currently set to be at St. George's Chapel at Windsor Castle, which is about 10 miles west of London. Traditionally, most royal couples get married at the capital's Westminster Abbey. Back in 2011, that was where Prince William and Kate Middleton exchanged their vows.
But, according to Harper's Bazaar, the non-traditional venue choice isn't a total break from protocol. There have been a number of royal couples who walked down the aisle at Windsor Castle. Prince Harry's own father, Prince Charles, and stepmother, Camilla Parker Bowles, shared a special blessing ceremony at Windsor Castle after their civil marriage service in 2005.
Changes like this don't mean that tradition will be totally abandoned, so let's take a look at what exactly makes up royal wedding traditions.