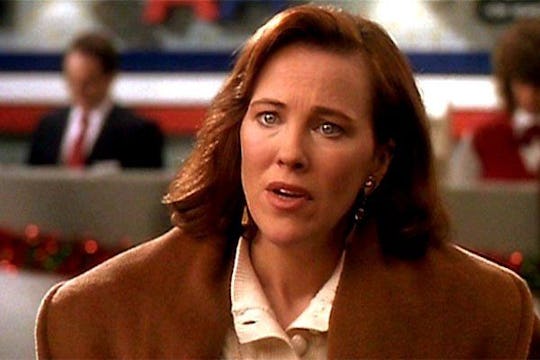 20th Century Fox/Hughes Entertainment
6 Signs You Might Be the 'Home Alone' Mom
The holidays are a magical time for parents — you get to create the magic of Christmas in your living room, haul an actual 7-foot-tall piece of the forest home with you, and watch your kids tear into their presents (thank you Amazon Prime) on Christmas Day. Truly, truly special. That is if you don't leave your kid behind in Evanston, Illinois, while you jet off somewhere exotic with the rest of the family. That is, yes, the plot of the most classic of all family Christmas movies about parental neglect, Home Alone.
So... are you a regular mom, a cool mom, or the Home Alone mom? It can be hard to tell, especially around the holidays when life is hectic and head counts are shoddy. If you find yourself suddenly awakening to shriek "KEVIN!" on a regular basis or sporting ginormous brown coats (#fashion), the answer is already likely apparent.
For the rest of us, here are a few signs that may indicate you're at risk of becoming Kate McAllister 2.0.