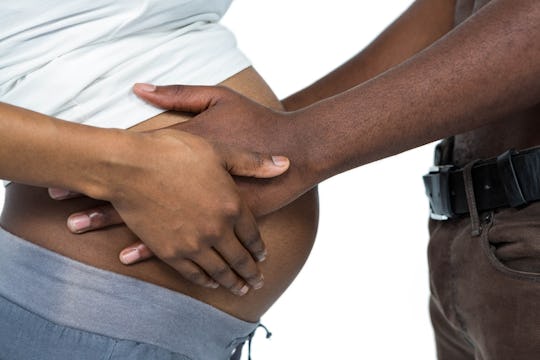 WavebreakMediaMicro/Fotolia
6 Signs Your Baby Will Come On Time (Or, At Least, Pretty Soon)
As you approach your due date, one of the biggest things on your mind is looking out for the signs your baby will come on time, early, or late (being past due is every mom's worst nightmare.) And although more often than not, it can feel like due dates are more like "suggestions" than the actual day your baby will make their appearance, it helps to have something to plan around.
According to Parents, due dates are anything but predictable. To determine them, your OB will take the date of your last period and add the equivalent of 40 weeks to it, giving you an approximate date of your baby's arrival. They give doctors a rough outline of where they should be developmentally at each point in your pregnancy. However, according to a piece from the Huffington Post, only about five percent of women deliver on their actual due date. The sonograms during your pregnancy can help doctors check your baby's developments, making sure they're on track, but according to Fit Pregnancy, unless you don't know the date of your last period, ultrasounds aren't really even necessary for determining due dates.
It's virtually impossible to know when exactly your baby will come. And many women panic when they're due date passes, rushing to schedule an induction. However, Fit Pregnancy noted that this may cause your baby to be born too soon, and it's probably best to wait it out until your doctors are sure your baby is ready to be born.
If your baby is showing signs of being healthy and meets the developmental milestones, you can believe that they'll come whenever they're ready too, regardless of due date. So before you start planning a birth-day party, keep in mind that the due date may not be your baby's actual day of birth. However, there are a few signs that you're right on track to deliver soon that shouldn't go unnoticed.