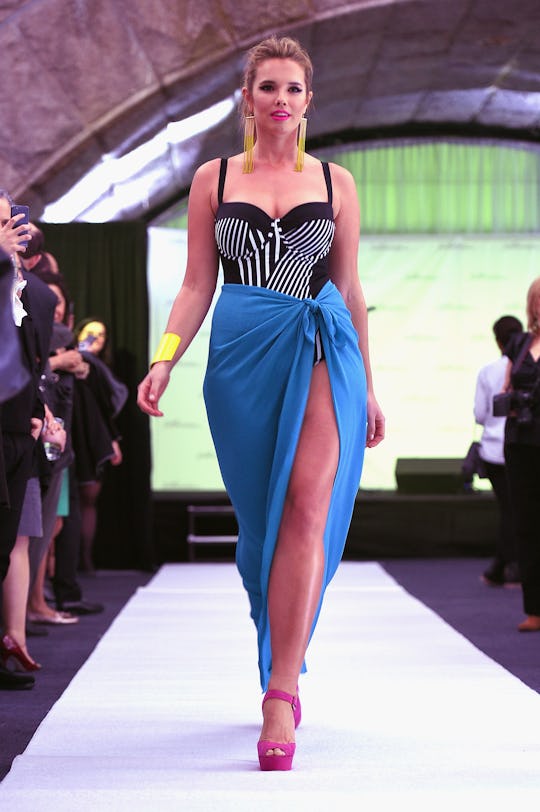 Andrew H. Walker/Getty Images Entertainment/Getty Images
6 Signs Your Bathing Suit Doesn't Fit Anymore & It's Time To Toss It
Since the warm weather has arrived, it's time to find your way to the nearest body of water. Whether it be a beach, pool, or waterpark, the next few months are meant for everyone to pull out their favorite bathing suit and get wet. Before deciding to wear that favorite suit though, ensuring that it's still a good fit to wear is important. Even if you think it still has a little more wear in it, there are many signs that your bathing suit doesn't fit anymore and you need to toss it.
When I was in college in Florida, there were many days that girls came to school with their bathing suits underneath their clothes. Some had just come from the pool prior to class, and some were planning to hit the gym's pool afterwards. One day, I decided to follow suit and head to the gym pool with some of my friends from class. Though I'm super self-conscious about myself in a bathing suit, it was one of my friends who kept her cover up on the entire time. When I asked why, she said because her suit was a little too big and it made her butt look saggy. She told us that she didn't have time to grab a new one yet, so she'd just wear her cover up until she did.]
Sure, we all laughed it off, but truthfully, many of us don't know when it's time to give up a swimsuit that we love like she did. If that's you, these six signs might help you realize that it's time to part ways with your favorite suit.