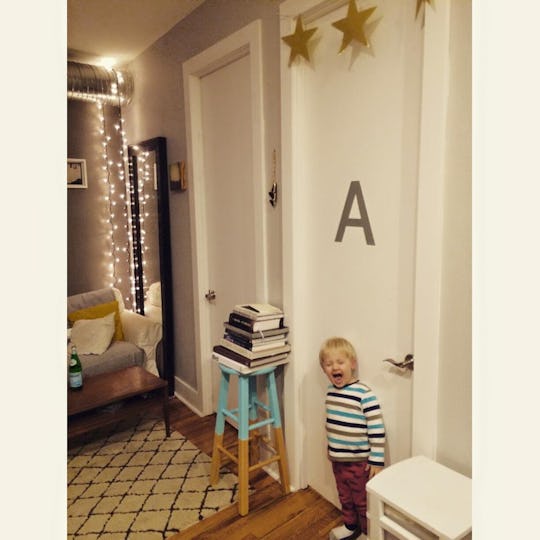 @blanketboat/Instagram
6 Signs Your Toddler Is Officially A Preschooler, Because "Threenager" Is A Real Thing
Long before you ever had a kid, it's likely you encountered at least some of the dirty truths of the parenting world. Whether you gleaned your information from television, books, the perennially oversharing Internet, or your friends and older siblings, you probably thought you had the inside scoop. Being the ~expert~ that you were, you knew that pregnancy isn't exactly the more glamorous, enjoyable experience in the world; the terms "sleeping" and "newborn" never quite match the way their desperately sleep-deprived parents need them to; and that once a child hits the "terrible twos" life can, in fact, be appropriately terrible. Given that wealth of information, by the time you decided to go the way of the motherhood yourself, you probably considered yourself to be pretty prepared. 
But it's time someone exposed one of the dirtiest, little secrets of the parenting world. Are you ready? Brace yourself for what is perhaps the greatest most conspiratorial omission amongst fellow parents everywhere:
Three years old is worse than two years old. It is much worse.
I don't know where we got the idea that you just have to make it through those first two years, relatively unscathed, and you'll be home free. Maybe it's because we can't cool our love of alliteration and "three" doesn't share a leading sound with terrifying enough words like "two" does. But you need to know the truth: Things do not get easier after the "terrible twos." There's not even a calm after the storm. No break. No intermission. Nada. You and your child will transition straight from one ridiculously trying season to the next. The temper tantrums your little cherub of a toddler was throwing will look like child's play compared to what the preschool years have in store for you! As their communication skills expand and their personality develops even further, your toddler will be a thing of the past. 
Without even giving you a moment to catch your breath after the third set of birthday candles have been blown, you'll find yourself living with a threenager, the less-publicized, but arguably more feared older sibling of a Terrible Two-Year-Old.
You'll know you have a threenager on your hand when you spot the following happening more and more frequently: