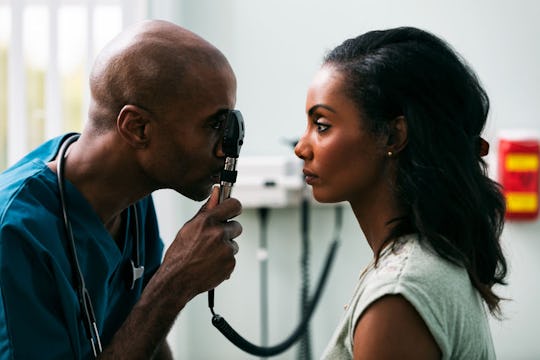 Sean Locke/Stocksy
6 Subtle Changes To Your Eyes That Can Be Signs Of A Serious Health Problem
When something doesn't feel right with your vision, it's easy to think that the eyes themselves are to blame. While that is often the case, subtle changes to your eyes can signal health problems that have nothing to do with the eyes. In fact, there are several conditions, some chronic (some even life-threatening), that could be behind your eye troubles, so it's important to pay attention to the warning signs.
My daughter was recently complaining of blurry vision, and what I initially chalked up to her needing to see an eye specialist quickly escalated to her needing a CT-scan. It was a nerve-wracking process to say the least, and one that fortunately ended with a benign diagnosis, but it definitely made me all too aware that eye symptoms can be a sign of broader health problems.
In fact, if you're experiencing blurry or dimming vision, the cause could be neurological rather than ocular. "Many neurological diseases manifest with ocular symptoms because so much of the human brain is involved in vision and visual processing," explained Steven Feldon, M.D., in an interview with Healio Ocular Surgery News (OSN).
Below you'll find several other explanations for those unexplained and unexpected eye problems. The most important thing is to seek medical attention if you're experiencing anything suspicious.