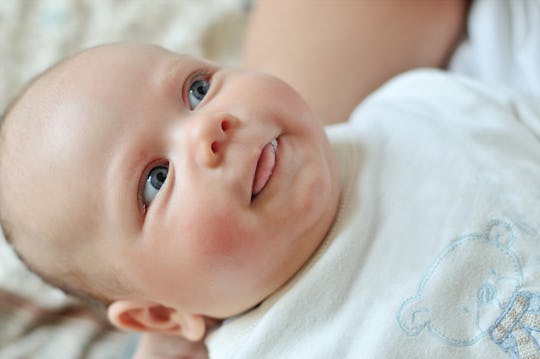 Elena Stepanova/Fotolia
6 Subtle Signs Your Baby Is Overheated & Entering Dangerous Territory
No matter the time of year, parents are always worried about their baby's temperature. In the warmer months, theres a heightened potential for sunburns and dehydration, and an increased likelihood for overheating and heatstroke. But overheating isn't just a danger in the summer — it can happen just as easily in the winter thanks to too-hot rooms or wearing too many layers Although heatstroke and heat exhaustion is rare, knowing the subtle signs your baby is overheated is an important skill all parents should have.
Whether you're out and about or cozied up at home, it's equally important to pay attention to your baby's internal temperature. Although it seems like a no brainer, the task of keeping baby cool is oftentimes easier said than done. Since babies don't typically sweat, and they're unable to communicate their discomfort as easily as adults, overheating can slip under the radar without their parent or caregiver noticing until it becomes dangerous.
Along with dressing baby in weather-appropriate, loose clothing all year round, the New Kids Center urged parents to pay attention to the temperature around them, whether you're indoors or outside. Watching for these subtle signs of overheating will ensure that even the tiniest members of your family are safe and cool all year long.