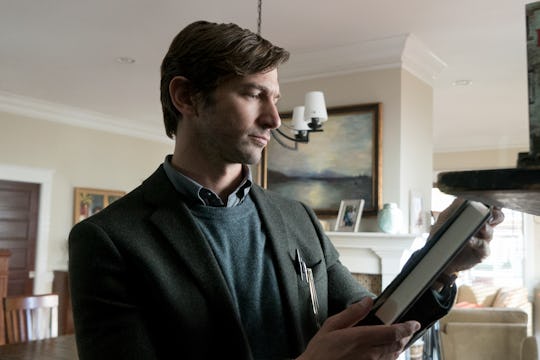 Tina Rowden/Netflix
Theories About Season 2 Of 'The Haunting Of Hill House' That Make Sense
It hasn't been renewed for a second season just yet, but there already plenty of ideas about what could happen in The Haunting of Hill House Season 2. Things ended on a final note, but there's still a lot that can be done within the show. And fans are already coming up with theories about Season 2 of The Haunting of Hill House — should it ever arrive. And creator Mike Flanagan has some ideas of his own that might mean big storylines for the future of the Netflix series.
Flanagan told TVLine that while he believes the storyline with the Crain family to be told and finished, there are a ton of other directions the series could go, including structuring it as an anthology.
"To me, I felt like the Crains have been through enough, and we left them exactly as we all wanted to remember them, those of us who worked on it," Flanagan said. "We toyed with a cliffhanger ending and we toyed with other ideas, but ultimately, in the writers' room and with the cast and everything else, we really felt like the story demanded a certain kind of closure from us and we were happy to close the book on that family."
While he didn't reveal what the plot will be if there's a second season, he did say that it can be about any haunted house or family other than the Crains, whether it involves the same house or not. And for the most part, a lot of fans seem to agree with that idea.