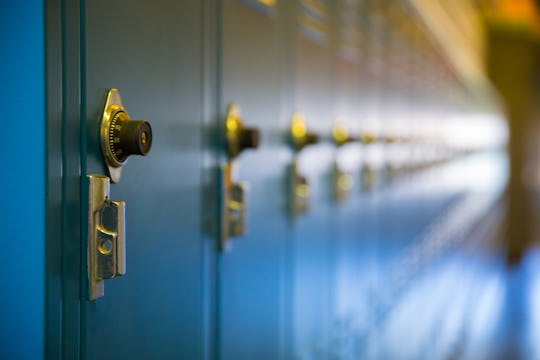 MotionTrain/Fotolia
6 Things Sixth Grade Parents Need To Know Before The First Day Of School
Are you as nervous as your kid about middle school? Never fear, because the things sixth grade parents need to know about the first day of school are going to ease your mind. I know it's a daunting change from elementary school, where students are treated like the children they are, but you'll be fully armed with knowledge about how to navigate these delicate years once you read this list.
When kids are little, we parents pay a lot of lip service to them being a "big kid" when they reach little milestones like tying their shoes or pouring milk unassisted. We persist in this encouragement because they aren't actually, in any way, self-sufficient. But just like you, teachers are trying to transition your kid from childhood to adulthood. It's important to remember that 11 and 12-year-olds are in a very delicate period of adolescence where they want to be independent, but are essentially still kids for a little bit longer. Developmentally, they've moved away from concrete thought to entertaining more abstract ideas about what could happen, and are searching for their identity outside their family structure. According to the Cleveland Clinic, parents can support their growth in a number of ways, including giving your child undivided attention when they seek it, understanding their feelings if you can't understand their behavior, and valuing their input in family concerns.
So put aside your middle school fears. Keep the above in mind along with these six things, and you and your kid are sure to feel better about the change.