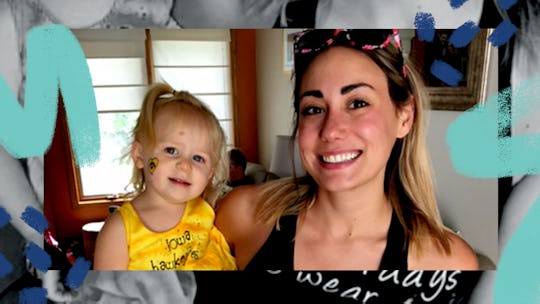 Photo: Courtesy of Brigette Marshall; Design: Mary Blount/Romper.
6 Women Reveal What They Want Their Kids To Know About Parenthood
Every mom I've ever encountered has had their own unique parenting philosophy. There are the advocates for attachment parenting who tout the benefits of baby wearing, and then there are the free-range moms who let their kids experience the world with less supervision than others may be used to. And let's not forget the self-identifying crunchy and silky moms, and everyone in between. But even if you and another mom have similar philosophies when it comes to raising your kids, your experiences will inevitably be different from each other, and that's OK because when all is said and done, only you know what approach is best for your family.
Despite the freedom to choose to raise our kids however we want, the endless opinions and suggestions can become overwhelming when nearly everyone considers themselves an expert on parenting. So whether you breastfeed or bottle feed, wear your baby or prefer a stroller, it's important to cut through the noise and trust your way as a mom. Someday, your little one could be in your shoes also striving to be the best parent possible while swimming upstream against the current of advice, and your advice will be the advice they trust and value most. We partnered with Baby Dove to ask six women what they want their kids to know about parenthood, and their wisdom is truly inspiring for all of us moms at every stage of parenthood.